About Dimkisol
50 years' experience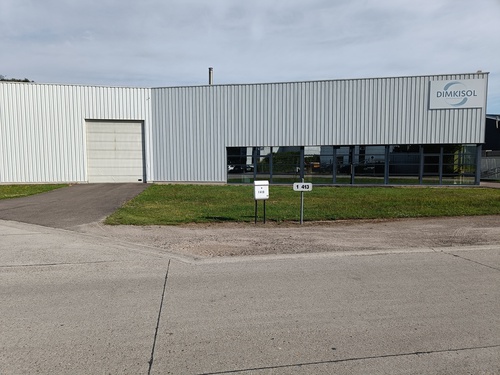 Dimkisol, based in Herk-de-Stad, first saw the light of day in 1971. Inspired by Willy Van Reeth, the company first started as a specialist in state-of-the-art joinery, focusing on shopfitting.
A few years later it was decided to concentrate on the development and manufacture of wall and ceiling panels to promote even spatial cooling. Thanks to an ingenious system, cold air was distributed in retail spaces, laboratories and clean rooms. Chilly and uncomfortable air flows, as with air-conditioning, were henceforth a thing of the past. In addition, Dimkisol's panels - DIverse Metalen Kassetten voor ISOLatie - possessed unique acoustic qualities. Echoing rooms were no longer an issue.
Constant innovation
As a trendsetter, Dimkisol did not rest on its laurels. On the contrary, the company invested continuously in its development and the constant improvement of its products. In 2022, Dimkisol has grown into a healthy 100% Belgian company with customers across the whole business world.
 Just think of supermarkets, flower auctions, laboratories, office spaces, clean rooms, etc.
What's more, Dimkisol is now one of the leading companies in the manufacture of cooling and acoustic wall and ceiling panels.
Future assured
After more than 50 years, Willy Van Reeth passed the torch to Raf Neijens in 2022. After a long career in gate manufacturing and installation, Raf felt it was time for a new challenge. Backed by his predecessor, he has been carving out Dimkisol's promising future since March 2022.